Today, Quantum of Solace, the latest James Bond film is released.  With the rebooting of the 007 franchise, Bond is back in a car from Britain, the way it is supposed to be.  Ian Flemming meant for his English secret agent to drive English cars.  For most of the franchise James Bond drove Aston Martins and Lotuses.  There was an occasional deviation, but that was sometimes a result of the location and the story.  Bond's official car has been from the UK.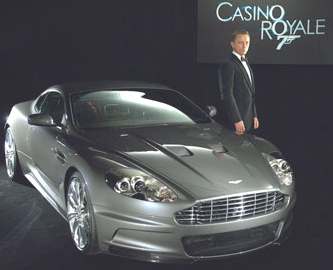 In the 90s there was major automotive news and 007 news when James Bond drove several BMWs in multiple movies.  The cars made by Q for Bond were from Germany.  To some it was blasphemy to others it was a major marketing coup for BMW.  
With the recent reboot of the Bond franchise my favorite secret agent is back in an Aston Martin.
The guys at Inside Line have a great write up about driving the car Bond drove in the newest movie, Quantum of Solace.